If you are looking for things to do while visiting St. George, Utah we recommend a jeep tour at the base of Zion National Park. It is much cooler up there and the scenery is gorgeous. Visit our Zion Jeep Tour page for information on this amazing tour and to get your seat reserved today!
2016 Zion Country Off-Road Tours 1st Place College Scholarship Winner
Author: Jaqueline Rojas Robles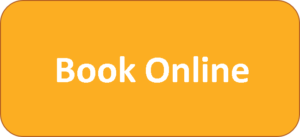 Unsure of what to expect, I walked slowly along the rough, bumpy, and twisted trail. Careful not to trip, I followed the footprints of those who had traveled this path before me. Each step I took brought me closer to sights I had never before seen in person, but only read about in books or seen in movies. I looked left, right, up, and down. Nature like never before encircled me. The trees towered over me, leaving only patches of sunlight in sight. It was not long before I could no longer see the steps we took to enter. I was no longer walking slowly. I gained confidence as I walked further into the forest.
My strides got longer every time I made it past obstacles I would have usually avoided. I began walking quicker, with an eagerness to see what else the forest had to offer. At times I forgot I had come to the forest with my family and found myself having to stop myself, or else I could have lost myself in this unfamiliar setting. Before I knew it, I began to explore past the trail. I had seemed to have forgotten my usual cautious nature. No longer did I see barriers. Nothing was stopping me, and it was not a feeling I was accustomed to. Instead of barriers, I saw large rocks and mounds of dirt meant for me to climb over.
I was amazed and slightly disappointed it had taken me so long to venture past the city and into the forest. It reminded me of when I was a kid and had a much more curious nature to myself. At the same time, it helped me discover a side of me that I did not think I had. It was a daring and adventurous spirit I quickly embraced and have since made sure to keep alive.
Part of keeping an adventurous and daring spirit is choosing experiences that are beyond that standard of normal. It is about picking experiences like the Zion Country off-road tours. I think any Zion Country off-road tour would allow me to not only see the beautiful sights in Utah but also allow me to feel the adventurous and daring spirit I had the first time I explored past the city. However, if I were given a free off-road tour experience, I would have to choose the Southern Utah Jeep tour. I would choose this tour because it represents freedom and the possibility to escape the usual hustle and bustle of our daily lives.
Many of us grow up seeing commercials where cars are driven on rocky roads and into pits of mud. In these commercials, the cars are usually being driven at very fast speeds and past obstacles you would not think a car could get past. It is all to show us the capability of the car, which makes most of us buy it. However, rarely do you ever get a chance to drive your car across anything but the cement and tar road in cities and suburbs. Cars and trucks in the city are almost never driven to their full potential. You can use your car to take yourself and others across the country and to beautiful sites and attractions. However, rarely can you use a car to explore the site itself. There is nothing more thrilling to me than to take not just any vehicle, but a Jeep, off-road and over 1,500 feet atop the mesas in Utah.
Jumping into a Jeep for an off-road tour would be an experience I bet I would never forget. It is an experience I do not think anyone can forget. Taking a Jeep off the pavement and onto the trails to explore a piece of Utah would be one less thing to take off of my bucket list. I can imagine being able to smell the air and feel the temperature change as I look out the Jeep to see the spectacular scenery of Utah. The rugged, bumpy, and steep terrain would not be an obstacle. Going past it all would be exhilarating and remind me that really anything is possible.
Another cool feature I like about the Southern Utah Jeep Tour is that it offers the chance to visit the Warner Valley Dinosaur Tracks. Like most kids, growing up I watched many dinosaur movies. The thought of being able to see actual dinosaur tracks that date back 192 million years is mind blowing to
me. It is as if every experience I ever dreamed about having as a kid is all offered in this one off-road Southern Utah Jeep Tour.
Unlike many people, growing up I did not have as many chances to travel as much as my family, and I would have liked to. The furthest my family and I would ever venture to would be to the nearest waterparks. As a result, I grew up use to a particular idea of what 'fun' was. Being driven in a Jeep across a beautiful part of Utah at first seemed like the kind of experience you only dream of having but do not think you will get a chance to do. This Southern Utah Jeep tour appears to have everything for a person looking for an interactive, thrilling, adventurous, and daring experience.
Everyone wants to have great memories. They are essential to making us feel alive and with a purpose. However, to make memories, the experiences we have must be unforgettable. To do this, we must go beyond the waterparks we enjoy, but like my family and I, often limit ourselves to going for fun. I think the Southern Utah Jeep tour offers the chance to do what most of us are used to thinking is not possible. The Southern Utah Jeep tour reminds me that adventurous and daring experiences are not limited to books and movies. Just like the first time I went hiking, the Southern Utah Jeep tour is for sure the kind of experience that is meant to be unforgettable.